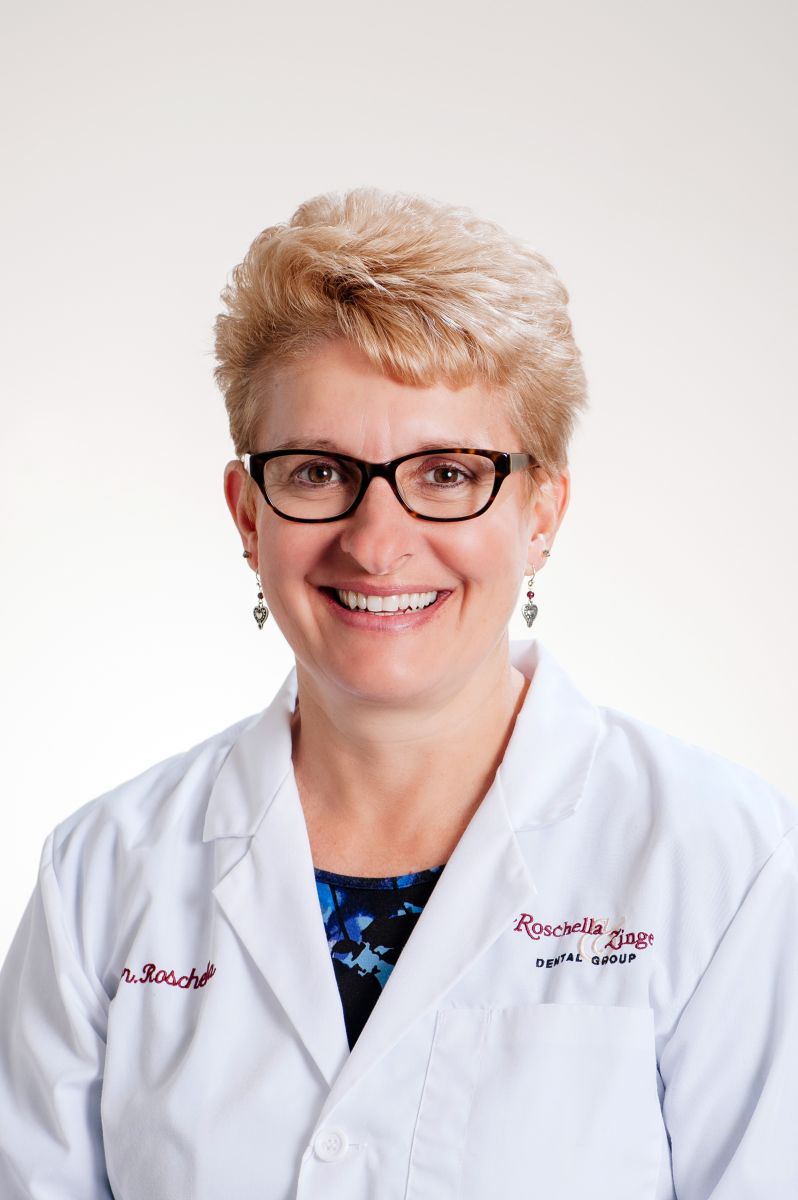 Karen Roschella, DDS Dr. Karen Roschella grew up in Greensburg, Pennsylvania, graduating from Greater Latrobe High School. She graduated with high honors from West Liberty State College with a B.S. in dental hygiene and practiced for several years. Dr. Roschella received her D.D.S. degree from the University of Maryland Dental School where she was a member of the Gorgas Odontological Honor Society and the Prosthodontic Honor Society. She then completed an Advanced General Dentistry Residency at the University of Maryland.
Dr. Roschella lives in Howard County with her husband and two sons. She enjoys yoga, skiing, traveling, and watching her boys play baseball. Her family cheers for the WHC Renegades, Glenelg Gladiators, Baltimore Orioles, and Pittsburgh Steelers.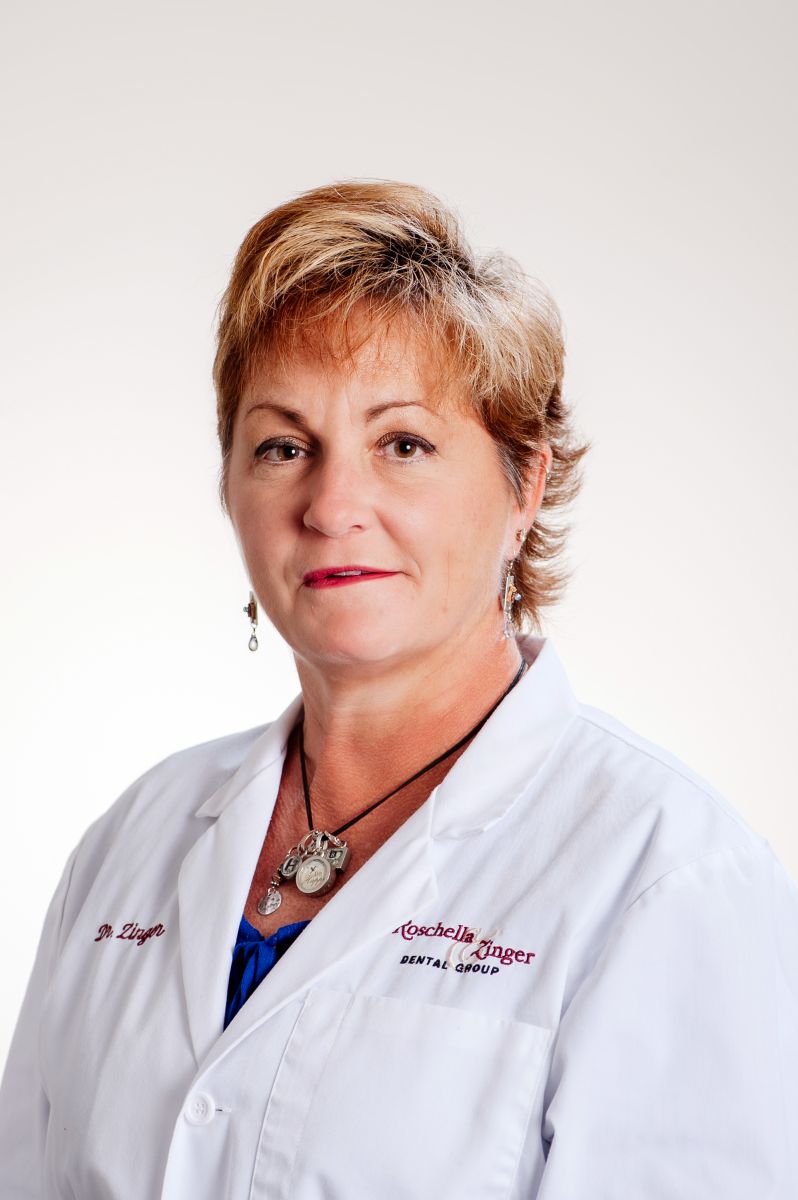 Ann Zinger, DDS Dr. Ann Zinger is a longtime Columbia resident, graduating from Oakland Mills High School. She received her B.S. degree in biology from Towson State University, and then attended the University of Maryland Dental School where she received her D.D.S. degree. Dr. Zinger was Vice President of her graduating class as well as a member of the Prosthodontic Honor Society. She completed a post graduate Residency program in Advanced General Dentistry at the University of Maryland. Dr. Zinger was Chief Resident of this program.
Dr. Zinger lives in Western Howard County with her two beautiful daughters, Haylee and Riley, her husband, Billy, and their Weimeraners, Dune, Nixsea, and Jack. She enjoys the beach, being outside, watching her identical twins grow up, and spending time with all of her family.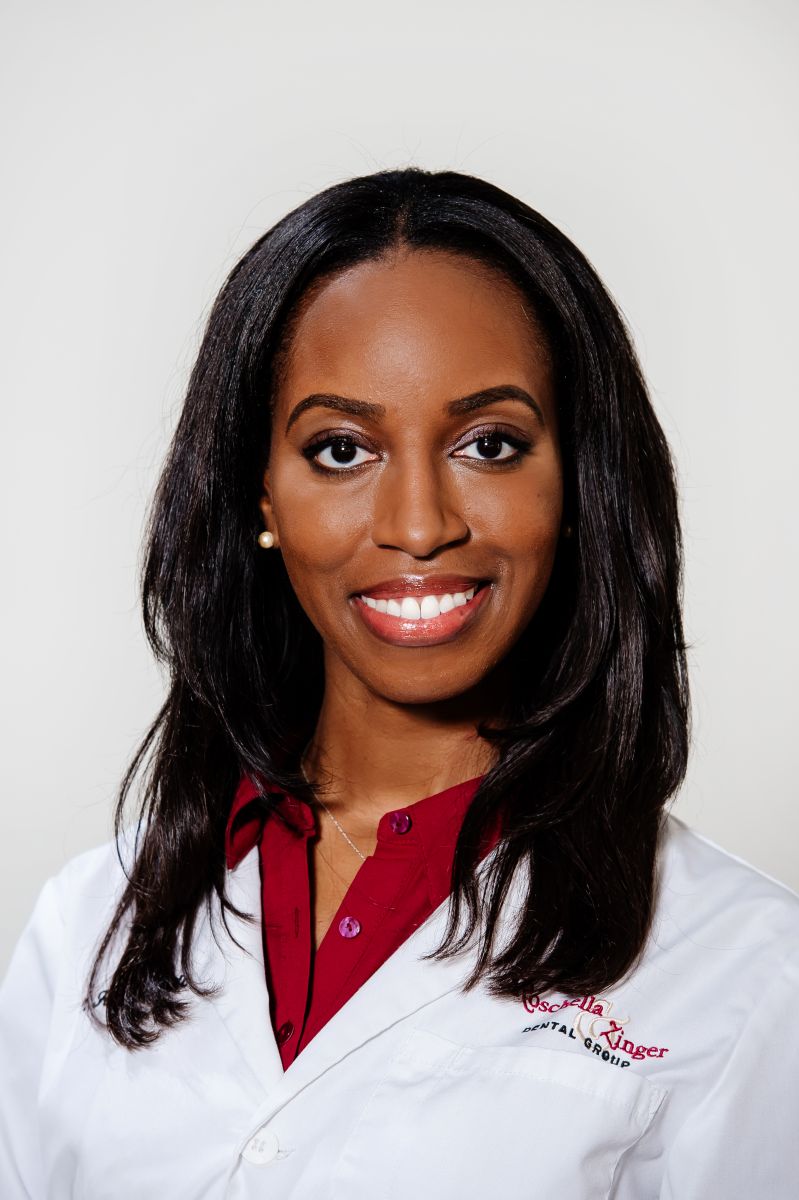 Ashley Brown, DDS Dr. Ashley Brown is a Maryland native and completed her bachelor's degree in biology from McDaniel College (formerly known as Western Maryland College) in 2006. She received her Doctor of Dental Surgery degree with honors in 2011 from Meharry Medical College School of Dentistry in Nashville, Tennessee. She is an Invisalign® provider. Dr. Brown is a member of the American Dental Association, Maryland State Dental Association, and American Association of Women Dentists (AAWD). She is currently a member of the board of directors for the Smiles for Success Foundation with the AAWD.
Dr. Brown enjoys photography, traveling, and bowling.
Meet Our Team
Our friendly team of dental professionals is excited to meet you! Each member of our team is hand-picked for their skill, knowledge, and friendly and fun attitude. We are committed to helping you and your family achieve and maintain a healthy smile. Please call RZ Dental Group today at (410)-442-5678 to learn more about our dental services in Marriottsville, Maryland, and schedule your appointment with our dentists.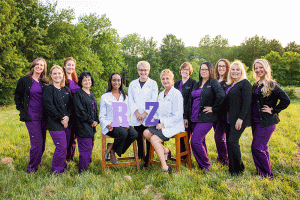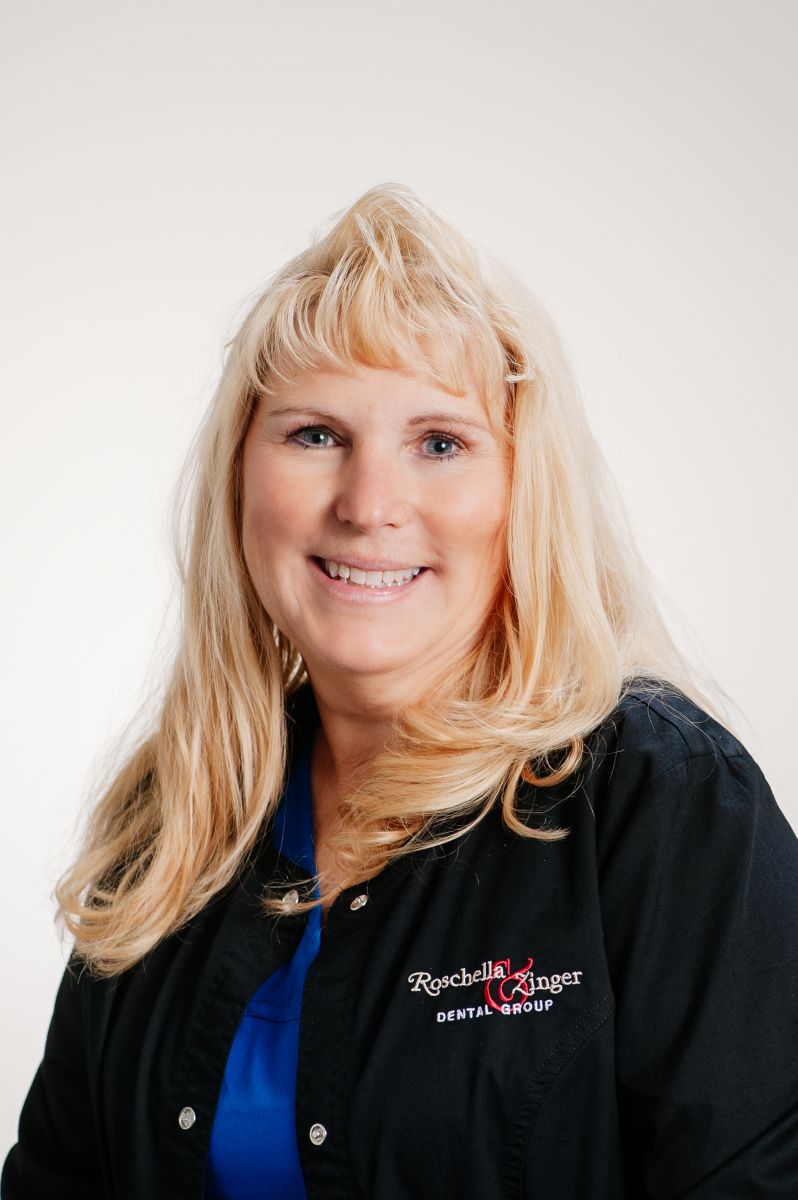 Linda – Team Leader Linda is our team leader! Linda started with RZ Dental Group in 2006 as a part-time hygienist. After moving to the new office in 2007, she became full-time. In mid-February of 2014 she moved into the position of team leader.Linda lives in Woodbine with her husband and enjoys crabbing on the weekends and watching her grown children's softball games. She has two golden doodles, Jake and Sunny.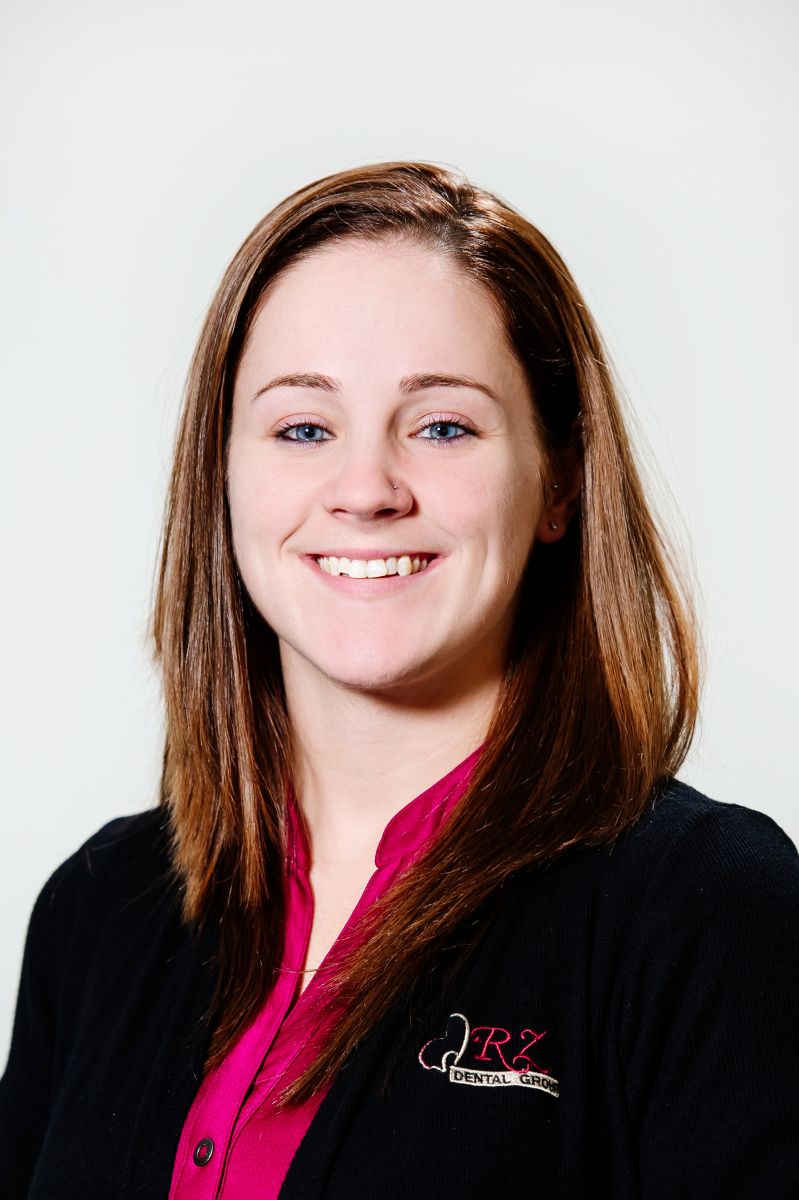 Melissa – Front Desk Coordinator Melissa lives in Mt. Airy with her family. She enjoys spending time with her beautiful daughter, Kyleigh.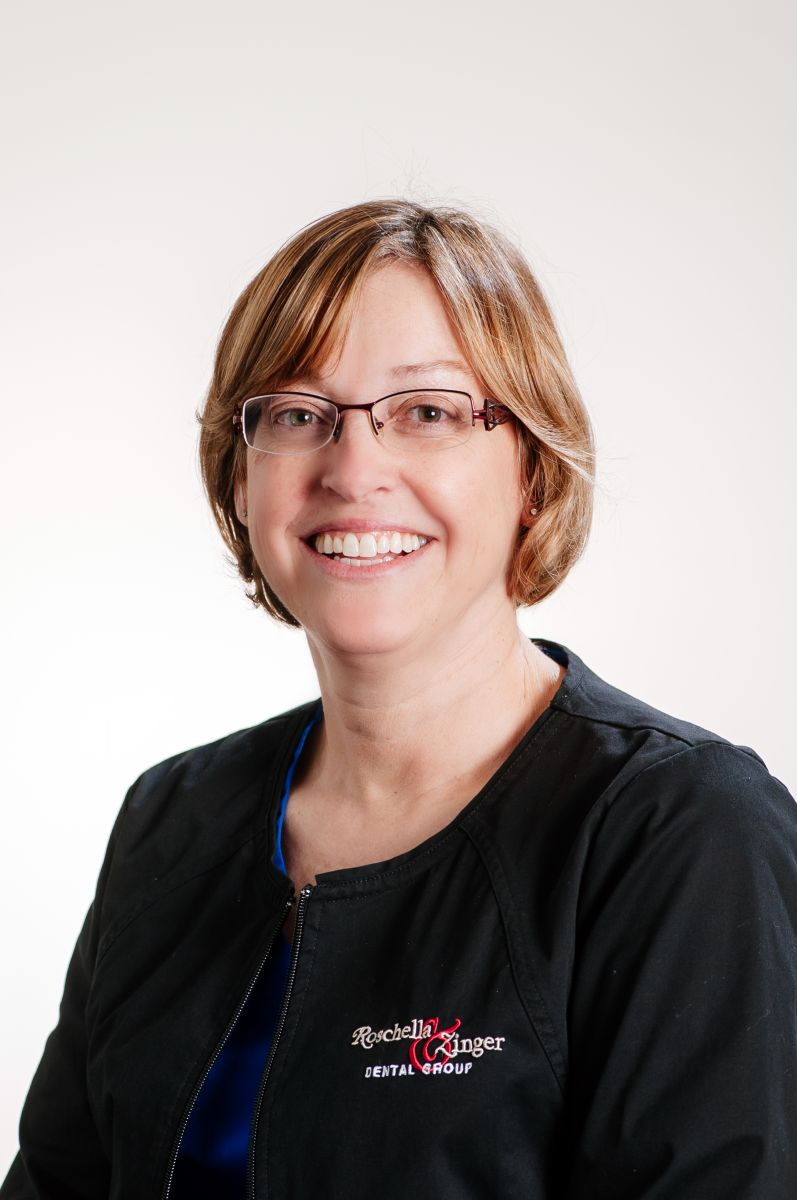 Diane – Registered Dental Hygienist Diane has been a dental hygienist with Dr. Roschella and Dr. Zinger since 2001. She graduated from the University of Maryland Dental school with a B.S. in dental hygiene. Diane is a Maryland native and currently resides in Laurel, MD, with her husband, Terry and two daughters, Pamela and Amy. Diane enjoys spending time with her family.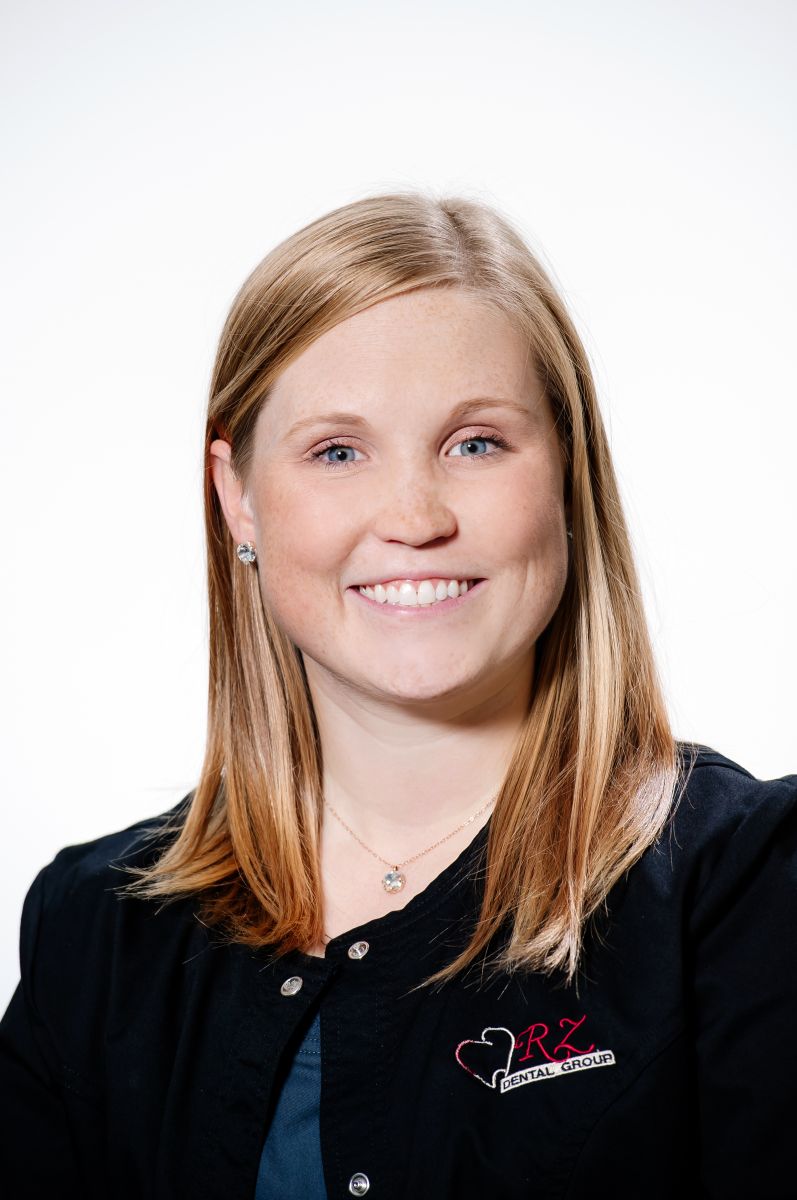 Laura – Registered Dental Hygienist Laura is very excited to be back at RZ Dental Group, now as a registered dental hygienist! She started her career at the practice in 2007, first as a sterilization assistant, then as a dental assistant and receptionist. Laura earned a B.A. in psychology from Elon University in 2008, and a B.S. in dental hygiene from the University of Maryland School of Dentistry in 2012. She is active in the Maryland Dental Hygienists' Association, and served as President in 2015. Laura resides in Sykesville with her husband, Brandon. They both enjoy spending time outdoors, biking camping, and boating.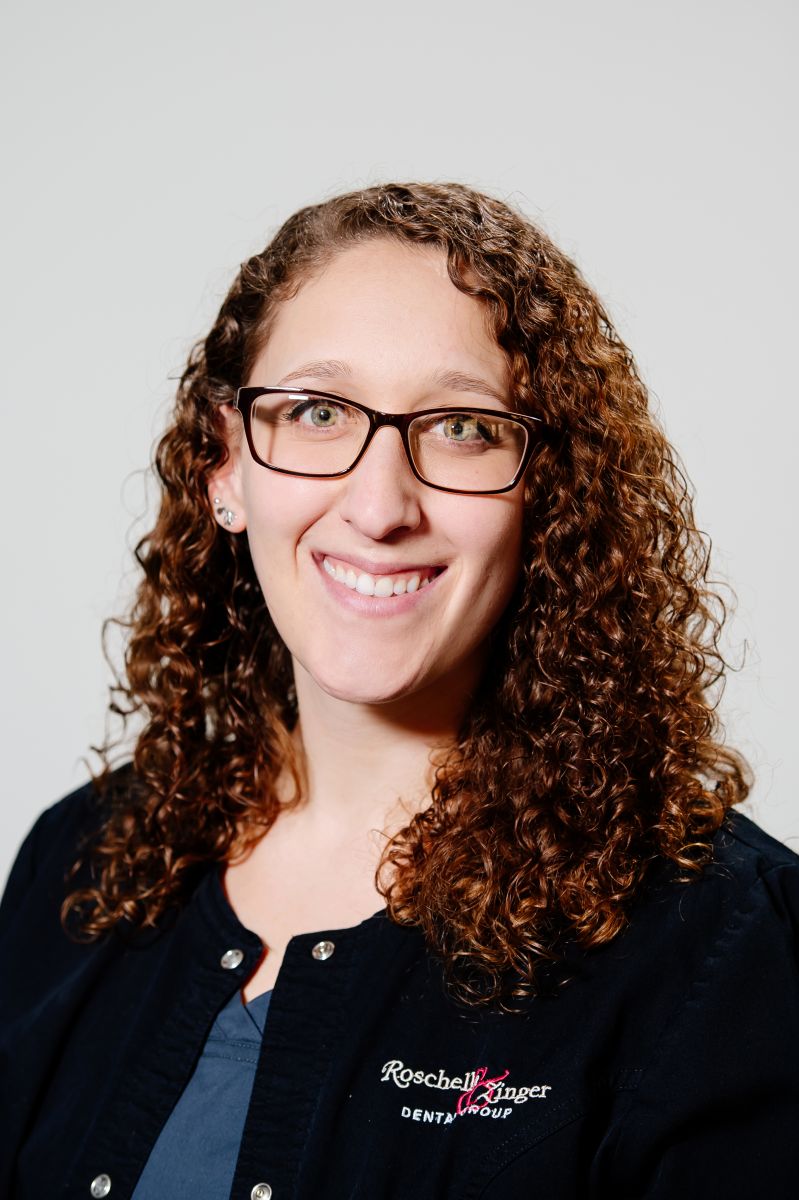 Stephanie – Registered Dental Hygienist Stephanie is our full-time dental hygienist and has been with RZ Dental Group since 2014. She grew up in Baltimore County and currently lives in Ellicott City. When Stephanie isn't spending time with family, you can find her hiking, camping, or enjoying the beach. She also loves traveling the world and looks forward to trying new authentic cuisines.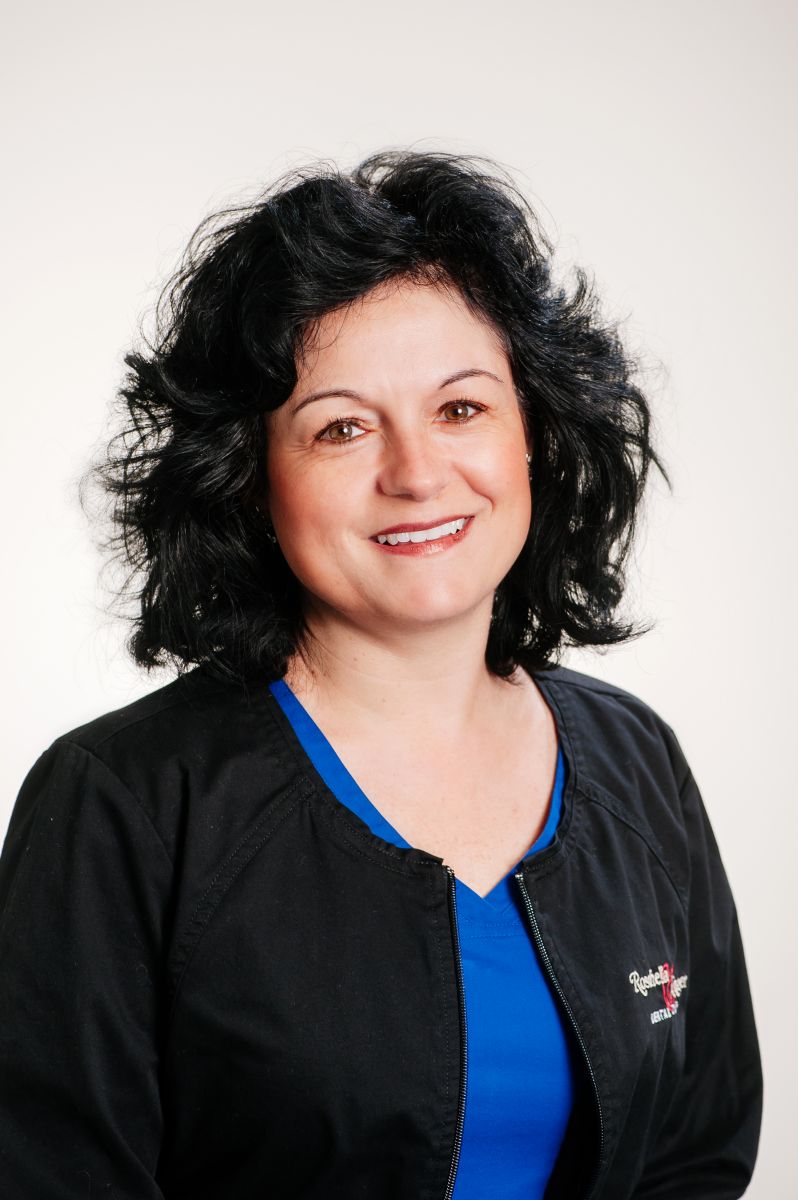 Tammy – Dental Assistant Tammy has been working with Dr. Roschella and Dr. Zinger since 1999. She is a certified dental assistant and dental radiation technician. At the new office, Tammy is in charge of the hygiene department as well as all the lab cases. She is the smallest one in the office so she is easy to pick out! Tammy currently lives in New Market, MD, which is eight miles from Frederick. She is married and has one son and three stepchildren. She also has a 10-year-old dog named Fudge. Her hobbies include spending time with her family, horseback riding, going to the gym, and taking Fudge for walks.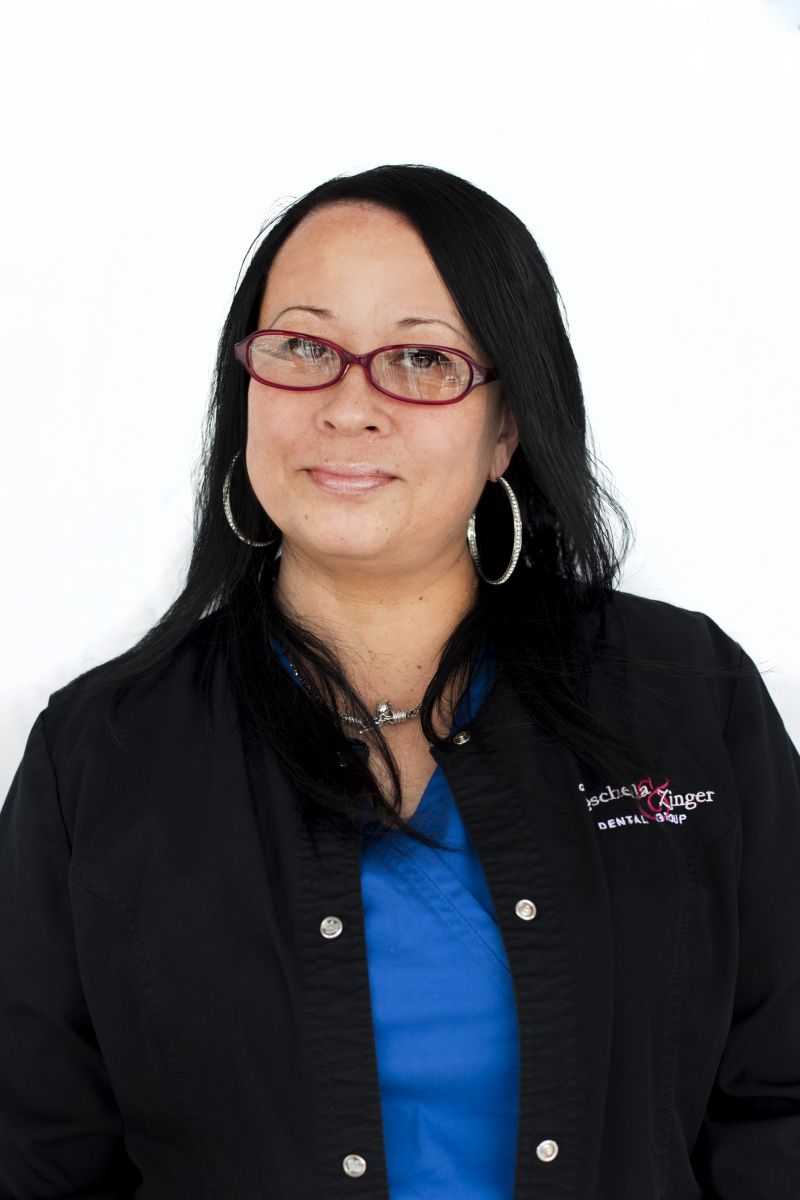 Krissy – Dental Assistant Krissy is a dental/orthodontic assistant. She loves spending time with her fiancé, three children, grandbaby, and her two new puppies. She enjoys traveling and cooking. Boxing is her favorite sport.